2022 Pulaski High New Britain Reunion
September was a very busy month for our reunification efforts. Spurned on by the planning for the All Pulaski reunion on September 17. Feeling nostalgic and a bit disappointed nothing was being done for our 50th reunion, I was awakened by the thought that it was within my power to pursue such an event.
Last Update: Sept. 27, 2022

Further inspired by conversations with Dawn Campisi Hoffman, Dale Tufano, Denise Bacon Dallaire, and Susan Oddi to pursue a gathering outside of the All Pulaski gathering on the 17th Dawn and I tossed around a few ideas. It was too late in the season for a pool party and we wanted to do something to capitalize on the fact there would be alumni here from out of state so we settled on a patio gathering with drinks and tavern fare. What sealed it for me was the confirmation that both Mark Huntington and John Shimchick would be available on the evening of the 16th. Leading up to that event, Mark Huntington made a remark you seldom hear, "I am very much looking forward to my upcoming trip to New Britain."
The first consideration was to create a FaceBook event, but in a short while it was obvious that our alumni were not active enough on that platform to make that the basis of the event. After exchange a few emails, text messages and phone calls with my close confidants I started working frantically to get mailing addresses for the prospective invitees. Here is a link to the invitation that went out and below is a photo of who attended. All in attendance seemed to enjoy each others company and were inspired to get together again. John Shimchick gave a well thought out talk, referencing his reconcilliation with his past, both here and in a past trip to Poland to reflect upon how experiences in the past can bear fruit sometimes 40 years later. In one example his study of the piano going back to his high school years where he learned to play the score from Fiddler on the Roof was utilized when he visited a parishioner who happened to have a piano with music from that musical on the piano. He sat down to play the music for the distressed parishioner, tapping into what he practiced 40 years in the past to help bring solace to the distressed woman. Here is a Link to Johns Grandfathers letters translation inspired experience and trip to Poland. In a tongue and cheek manner I pursuaded Don Malinowski to goaded those in attendance to elect me as president of the Pulaski Class of the newly formed 1972 Alumni Renunification Committee (ARC) and Dawn Campisi Hoffman as the vice president!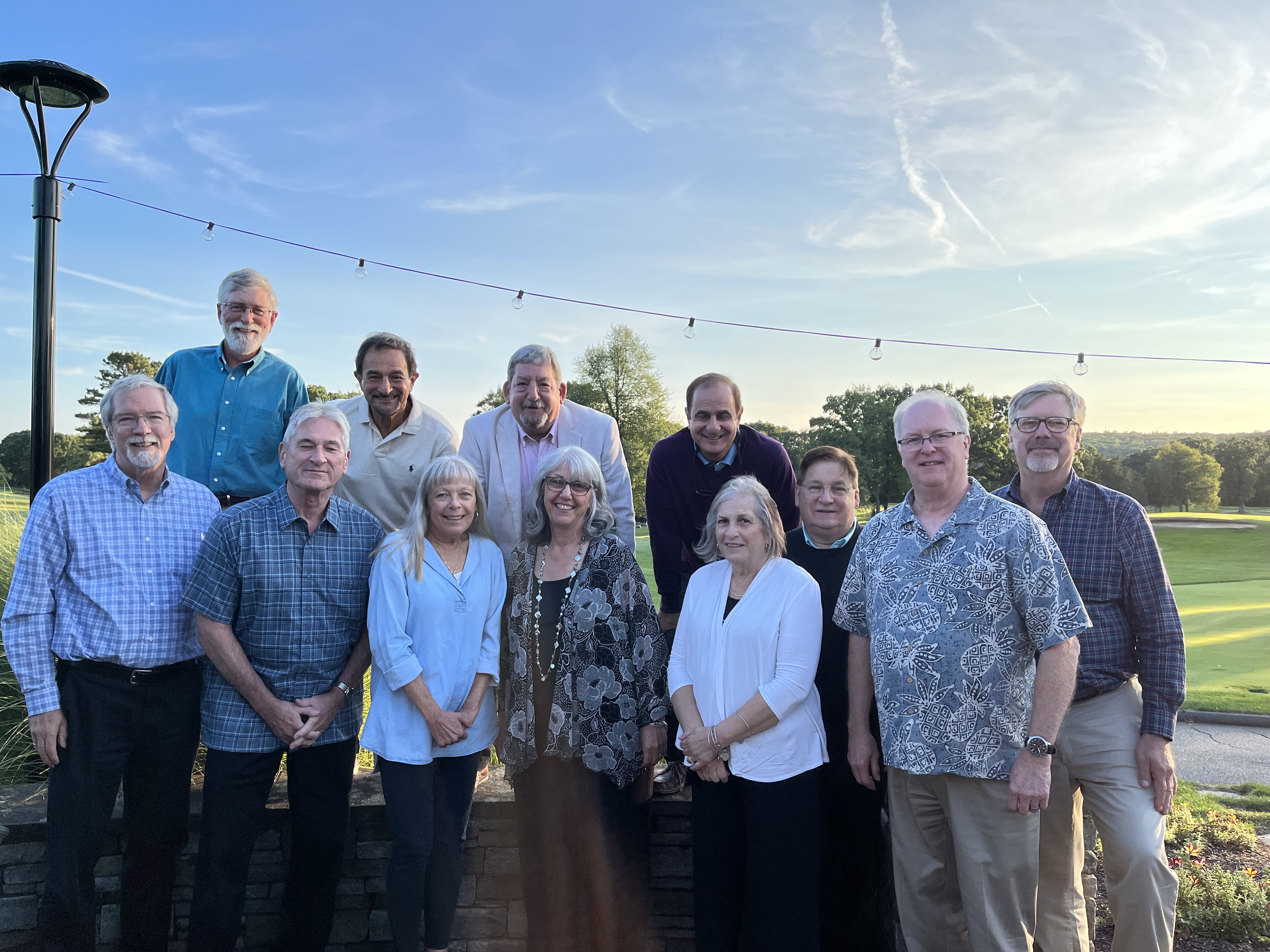 Bottom row: John Shimchick, Phil Pixton, MaryAnn Wisk Pixton, Dawn Campisi Hoffman, Jackie Hasmig Kevorkian Cannata, Joe Cannata, Mark Huntington, Bill Fuller Top Row: Guy Hoffman, Bill Karanian, Don Malinowski, Guy Simonian
The alumni I could find mailing addresses for and invited included:

*Lee Abrahamian PHS 74
*Joe Cannata
*Jacky Kevorkian Cannata
**Dawn Campisi Hoffman & Guy Hoffman 73
*William Harold Fuller
*Mark Huntington
*Ken Kapica
*Bill Karanian
*Dan Kragiel 
David Kinney
*John Konick
*Don Malinowski
*Violet Merriman Skrzyniarz
*Susan Oddi & Walt Wasik
*Laurie Paldino
**Mary Ann Wisk Pixton & Phil Pixton PHS 73
*David Rittner
Gary Scapellati
*John Shimchick

On the following day, Saturday, Sept. 17, the All Pulaski "Never Forget" Reunion was held at Falcon Field on Farmington Avenue next to Pulaski Middle School in New Britain. Committee member class of 72 representative Susan Oddi Wasik along with Walt Wasik and daughter Debbie at their own expense were instrumental in decorating our two tables with "50" banners, class history documents, providing snacks, homemade cookies, a Prosecco toast, and celebratory cake to mark the event. Thank you Susan! A shout out to committee president Dan Gialluca (79), Treasurer Bob Majewicz, secretary Lori Hinchcliffe Fuller, Michael Tiernay, Debbie Kowaleski, Monica Domingue, Lisa Liburdi Bochenek, Jane Glasgow, Joann Zapor Sawyer, Sharon Marroco, Andrea Paganetti Hayes, Fred Zaiko, Karen Capulasico, Donna Dabkowski Potvin, and the entire reunion committee of volunteers to pull of without a hitch this fantastic event. Catering services from Frankies of Plainville and acoustic music provided by Alex Lentini (72). A copy of the meeting minutes from the one meeting I attended, one of the dozens of meetings held is included below. Here is a link to a Video of the event and Here are some photos from that event starting with the class of 1972 group photo and a copy of the intitial invitation followed at the end by a list of the entire class:

Those in attendance included: Mar Ann Wisk Paxton, Joe Kowalclyk, Bill Fuller, Ernie Nelson, Mark Huntington, Mark Rocco, Linda Silverio Moore, Gail Wawrzenski Kardok, Debbie Unghire Callahan, Jackie Penta Kilman, Linda Liburdi Magnano, Dan Zielinski, Dave Albert, Susan Oddi Wasik, Ann Marie Dygus Washburn, Kevin McDonnell, Kevin Albert (Gail Albert), Grace Janowski Duchnowski, Michael Brown, Carl Brown, Joseph Horwatt, Lucy Sawrej, Bob Radil, Joseph Balavender, Alex Lentini, John Shimchick, Ken Glasgow, Guy Simonian. A special note of thanks go to Michael Brown and Linda Silverio Moore who both served us in the United States Air Force.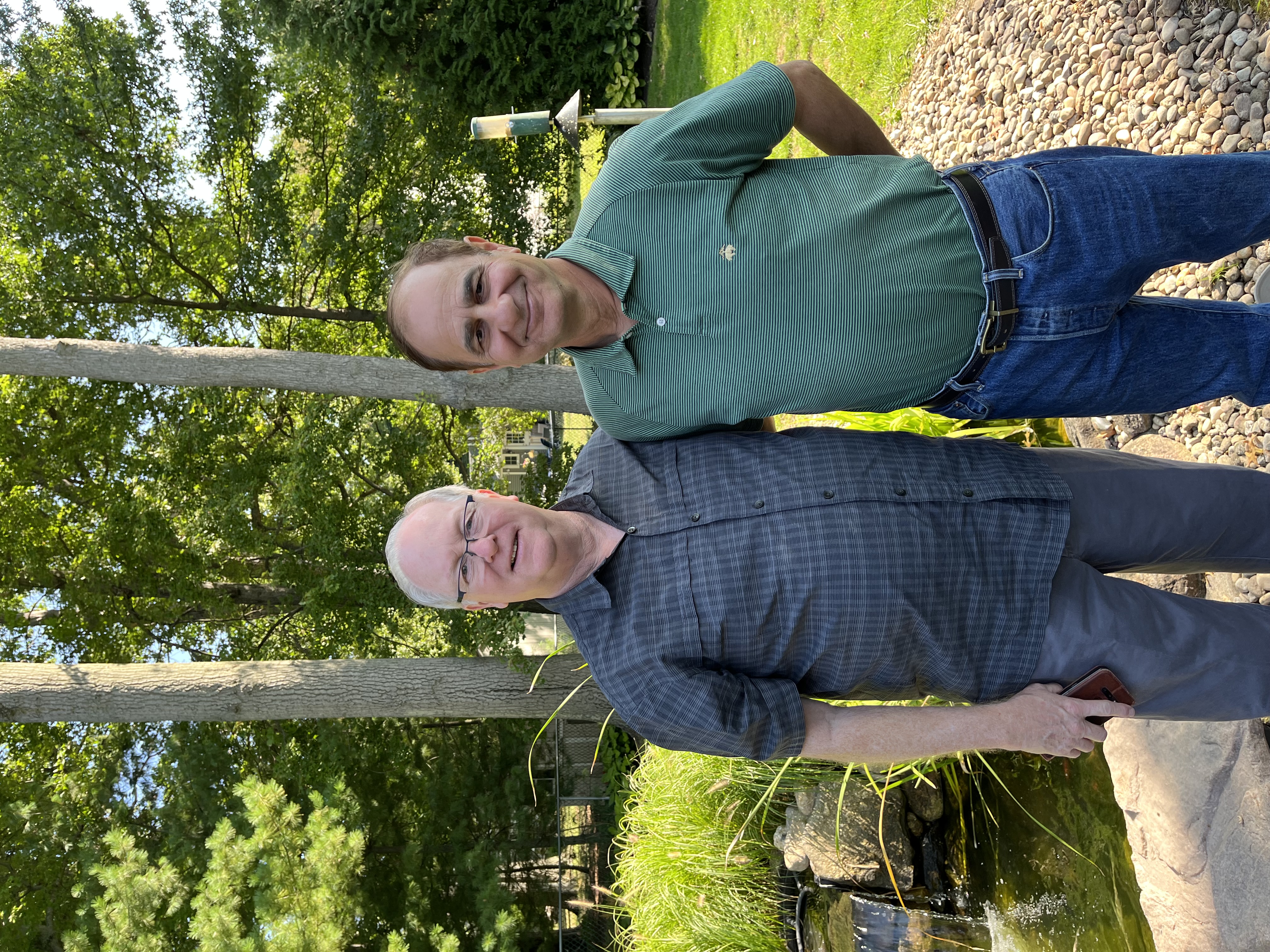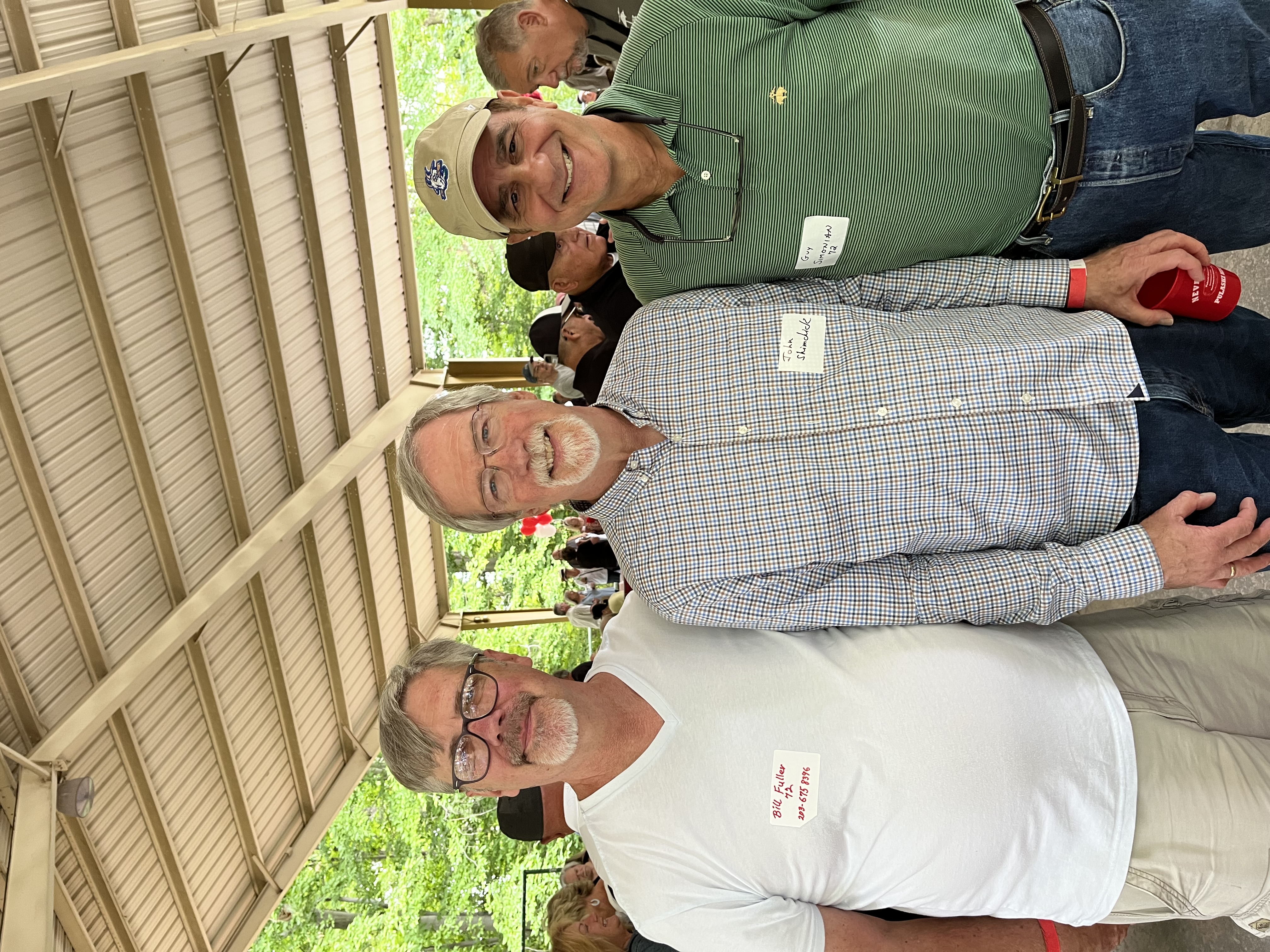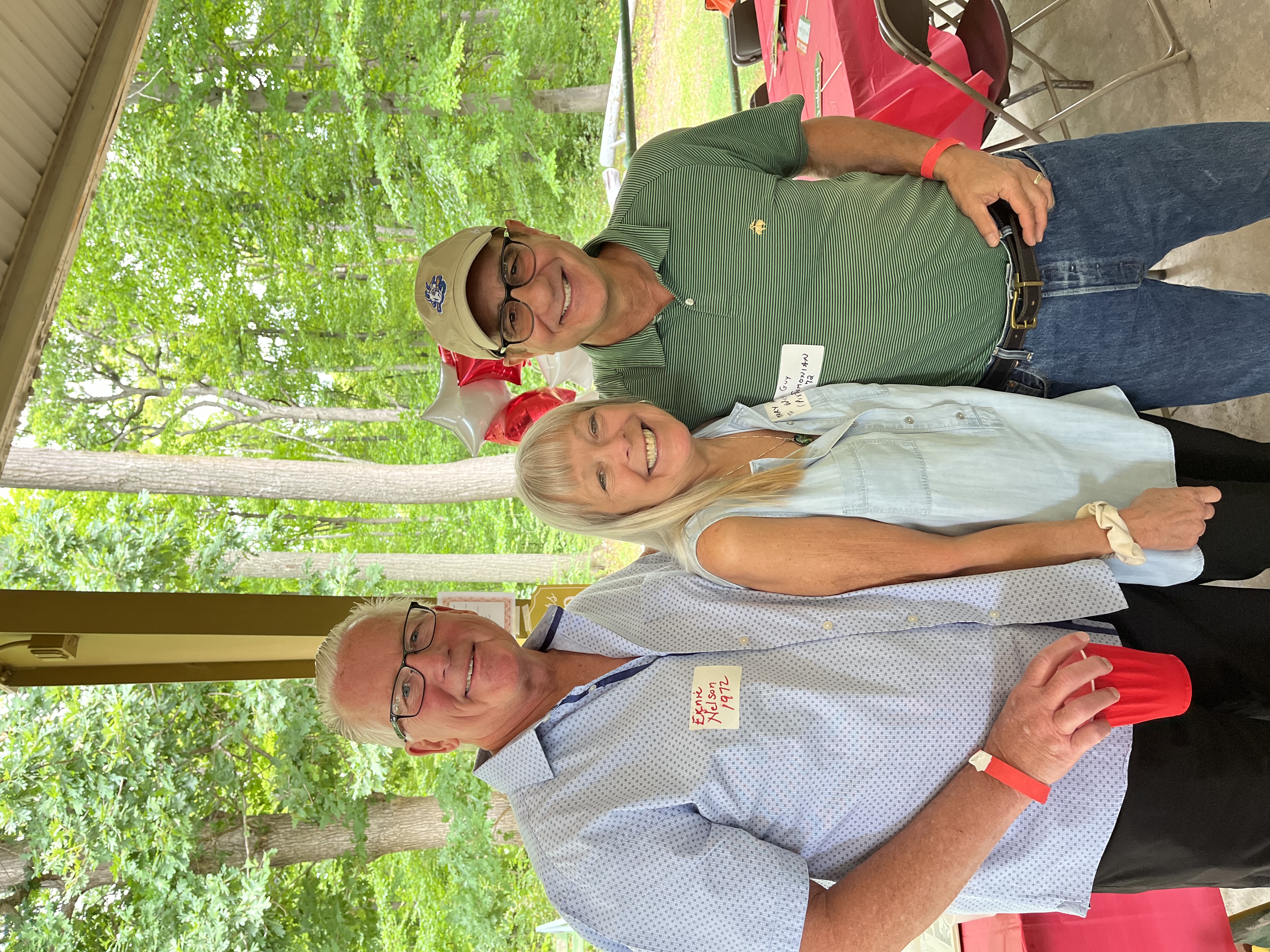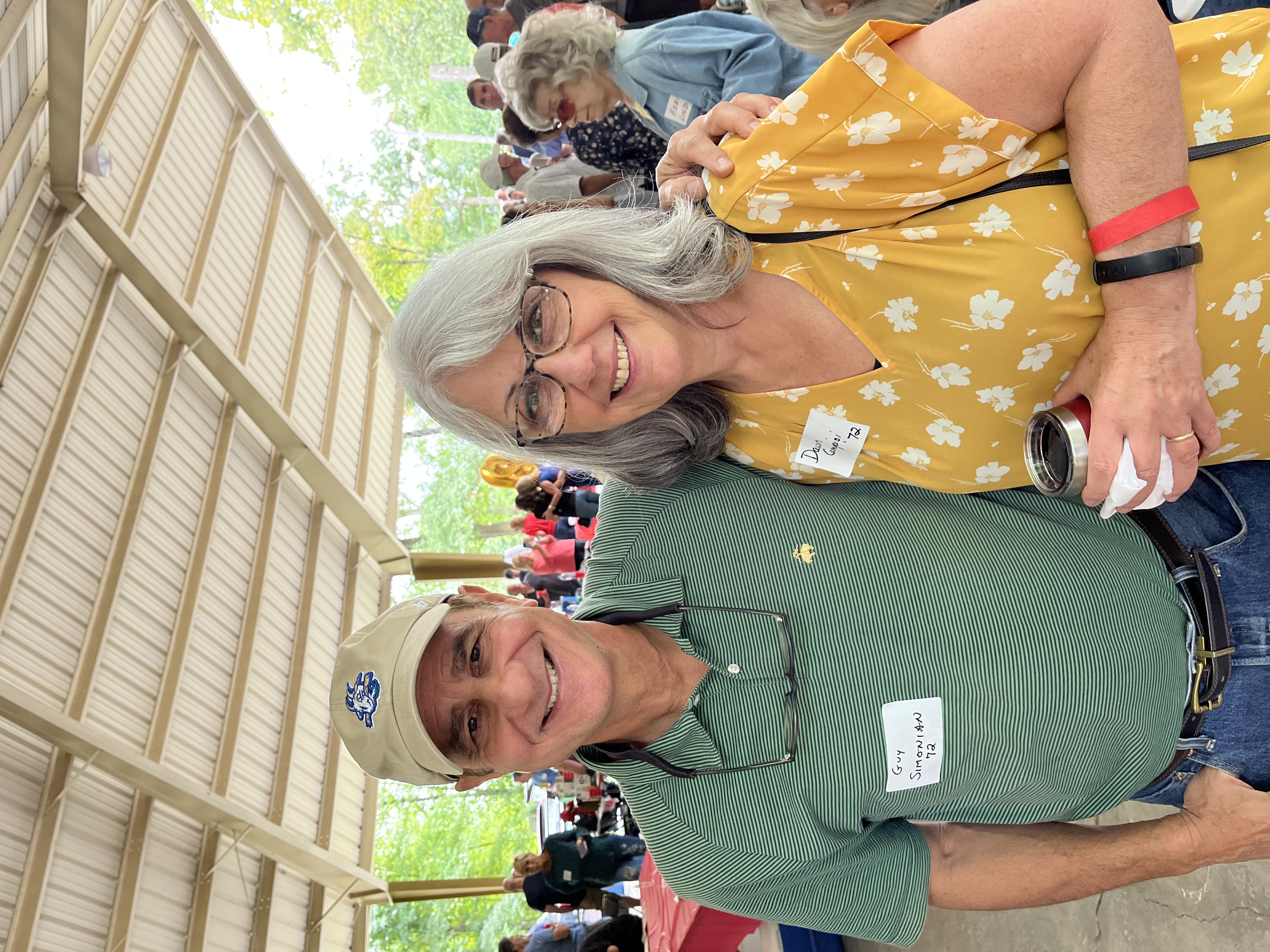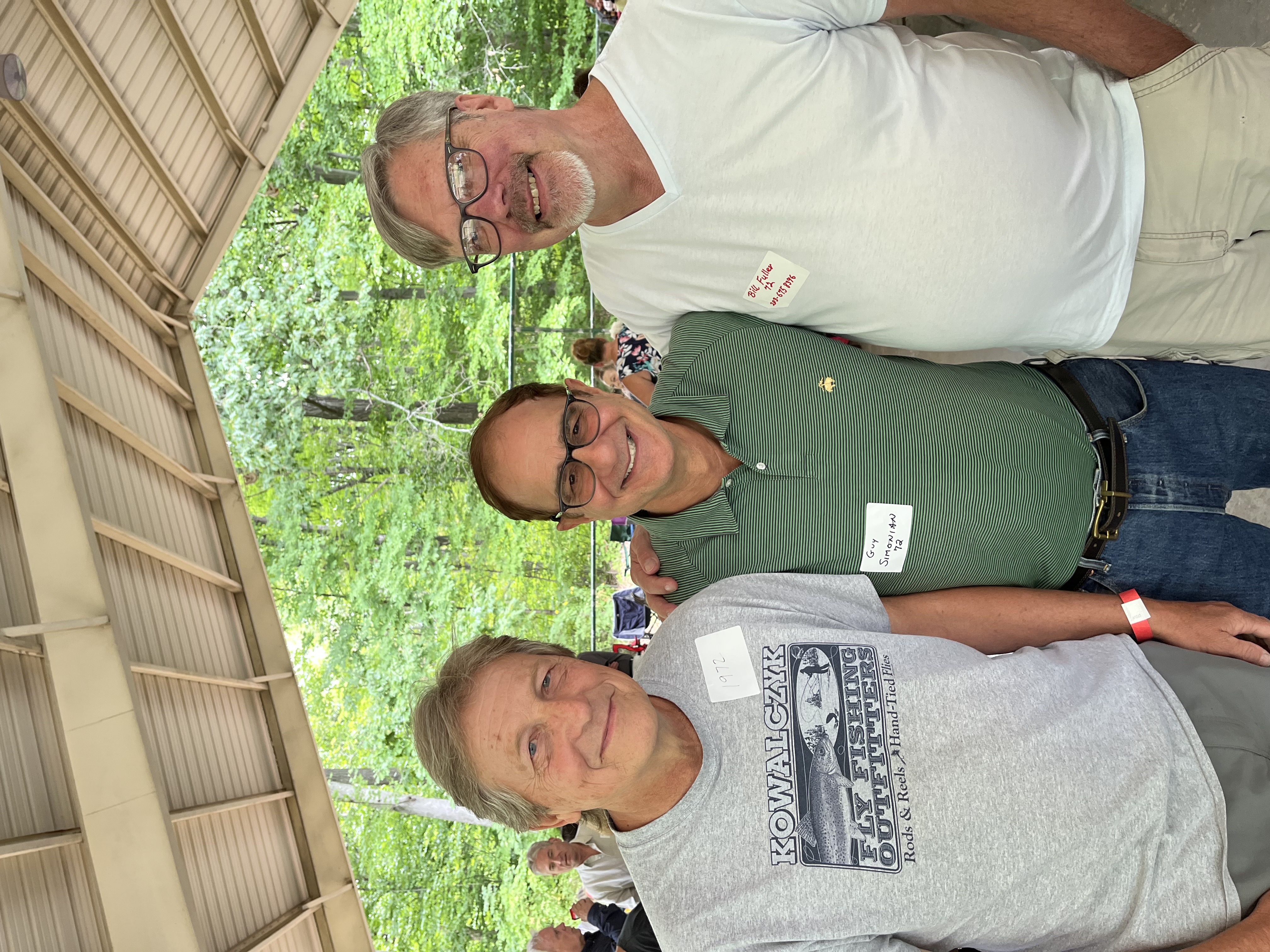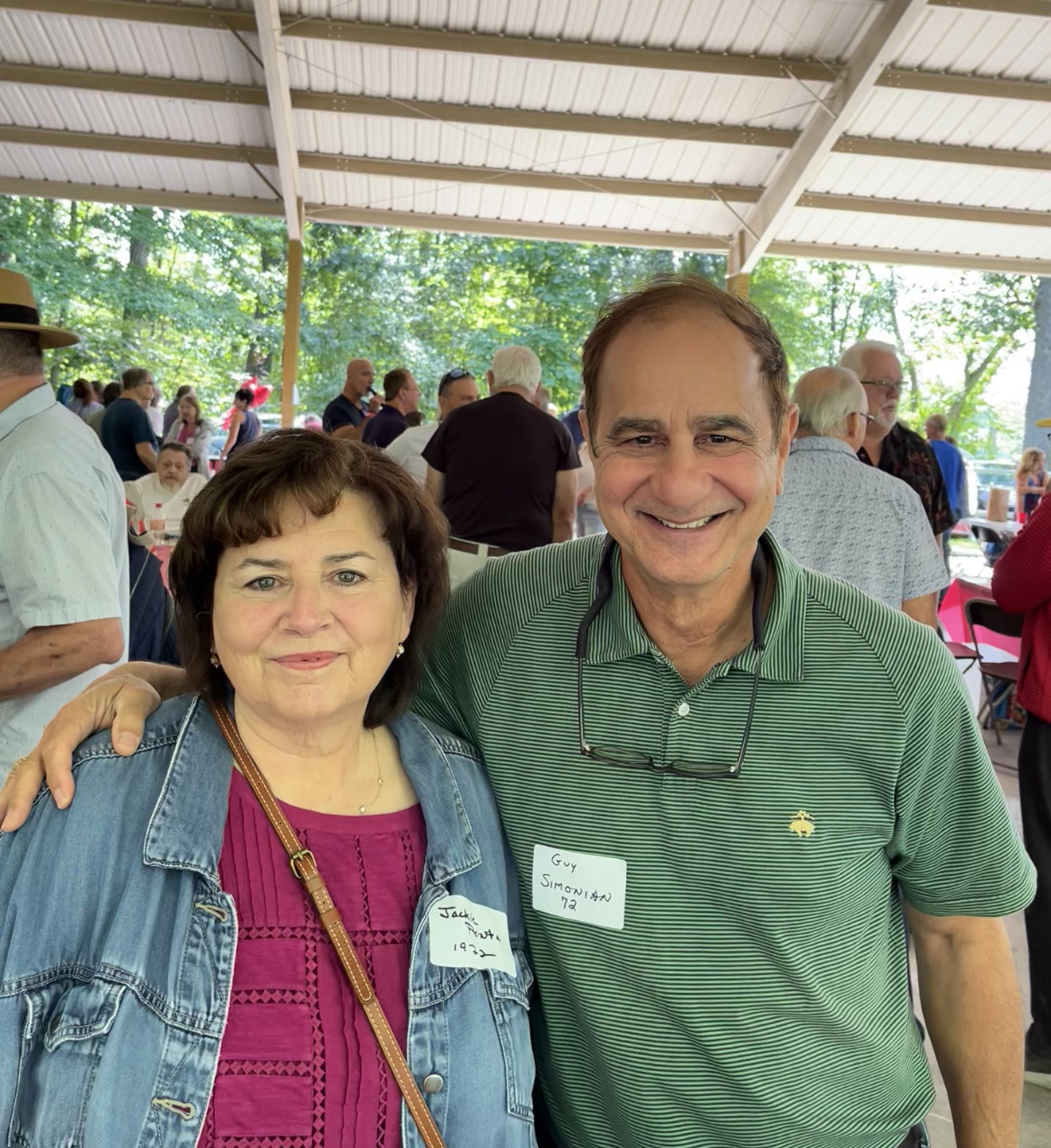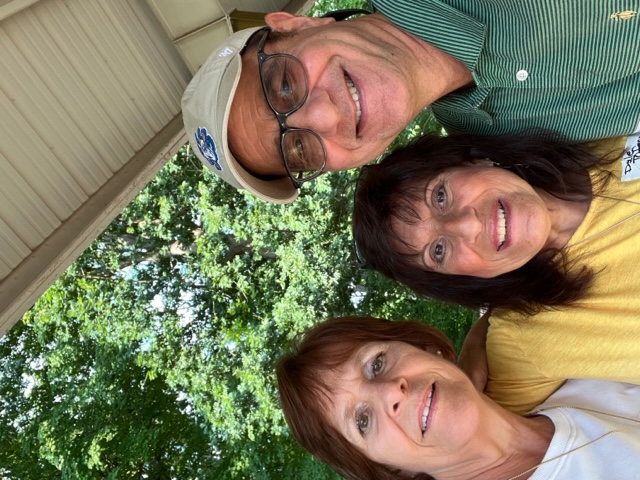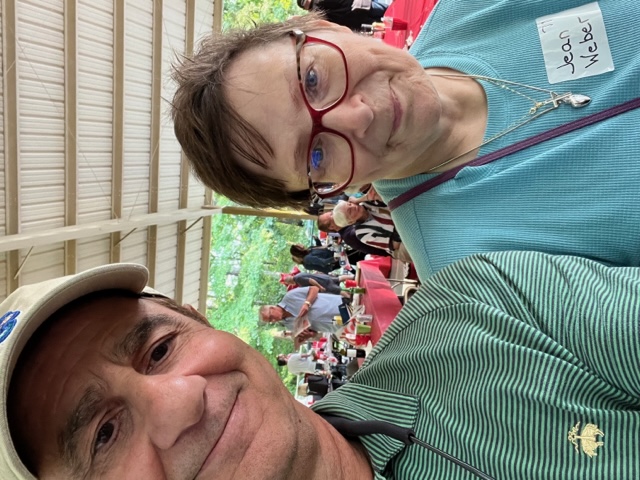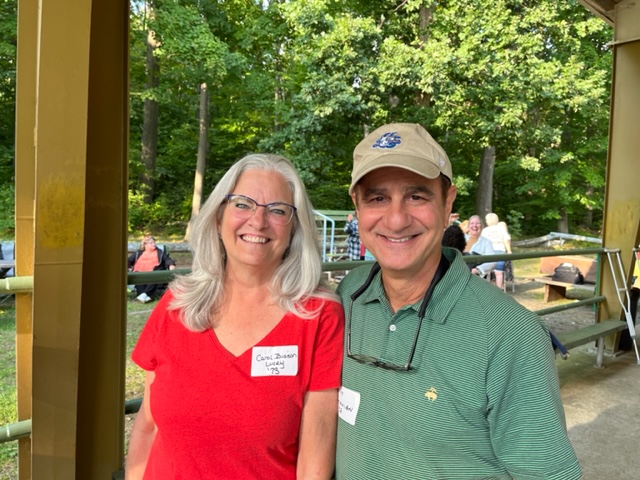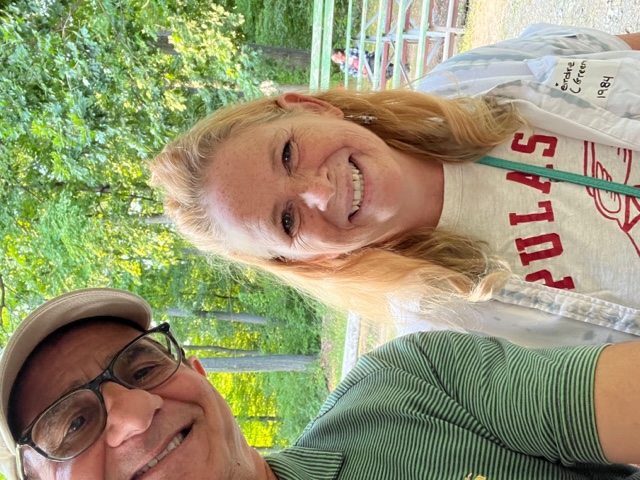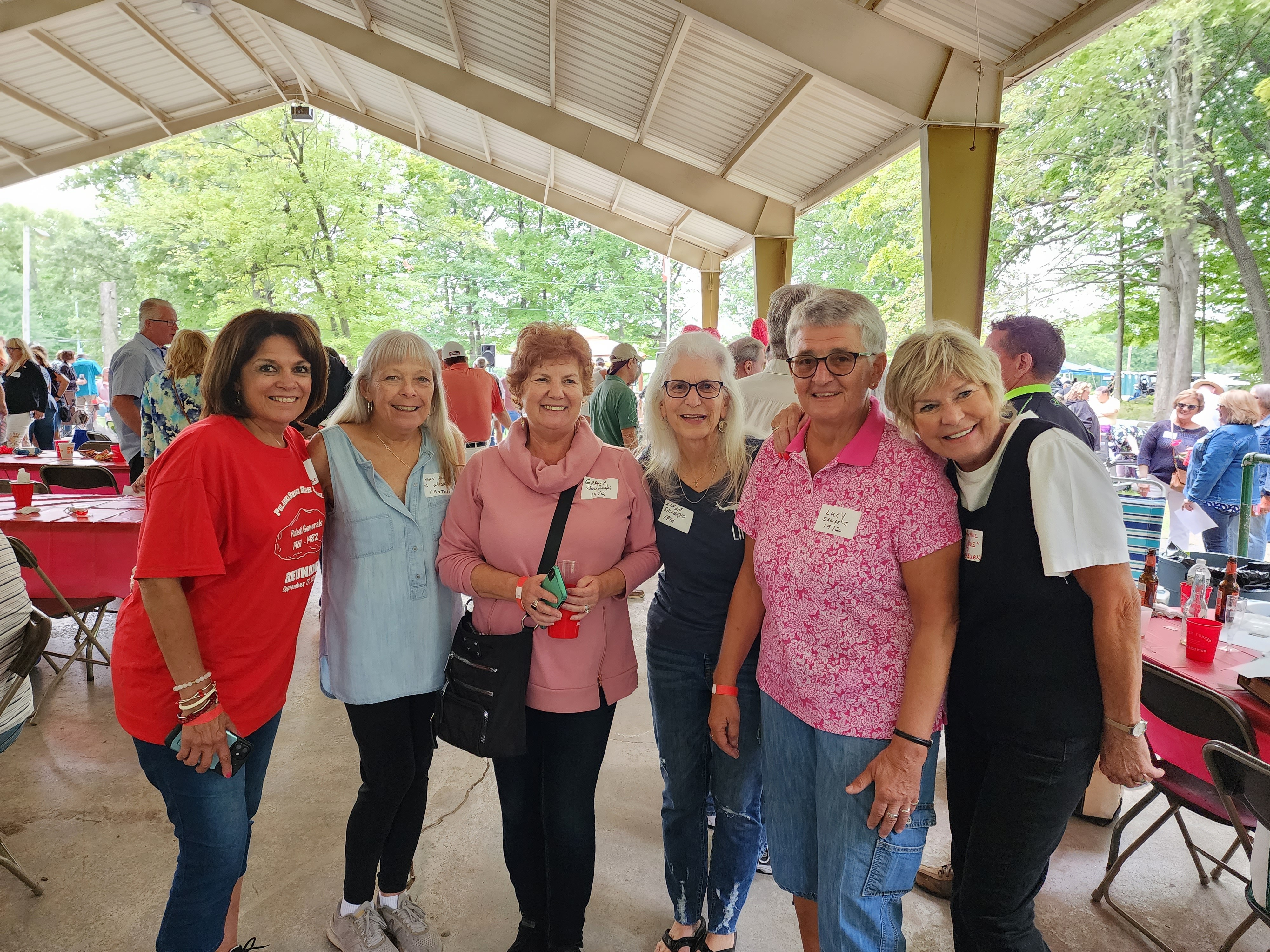 Dale Tufanno DeMille (71) & Diane Volpi (71) & Jeand Weber (71) & Carol Bisson (73) & Deidre C Green (84) not class of 72.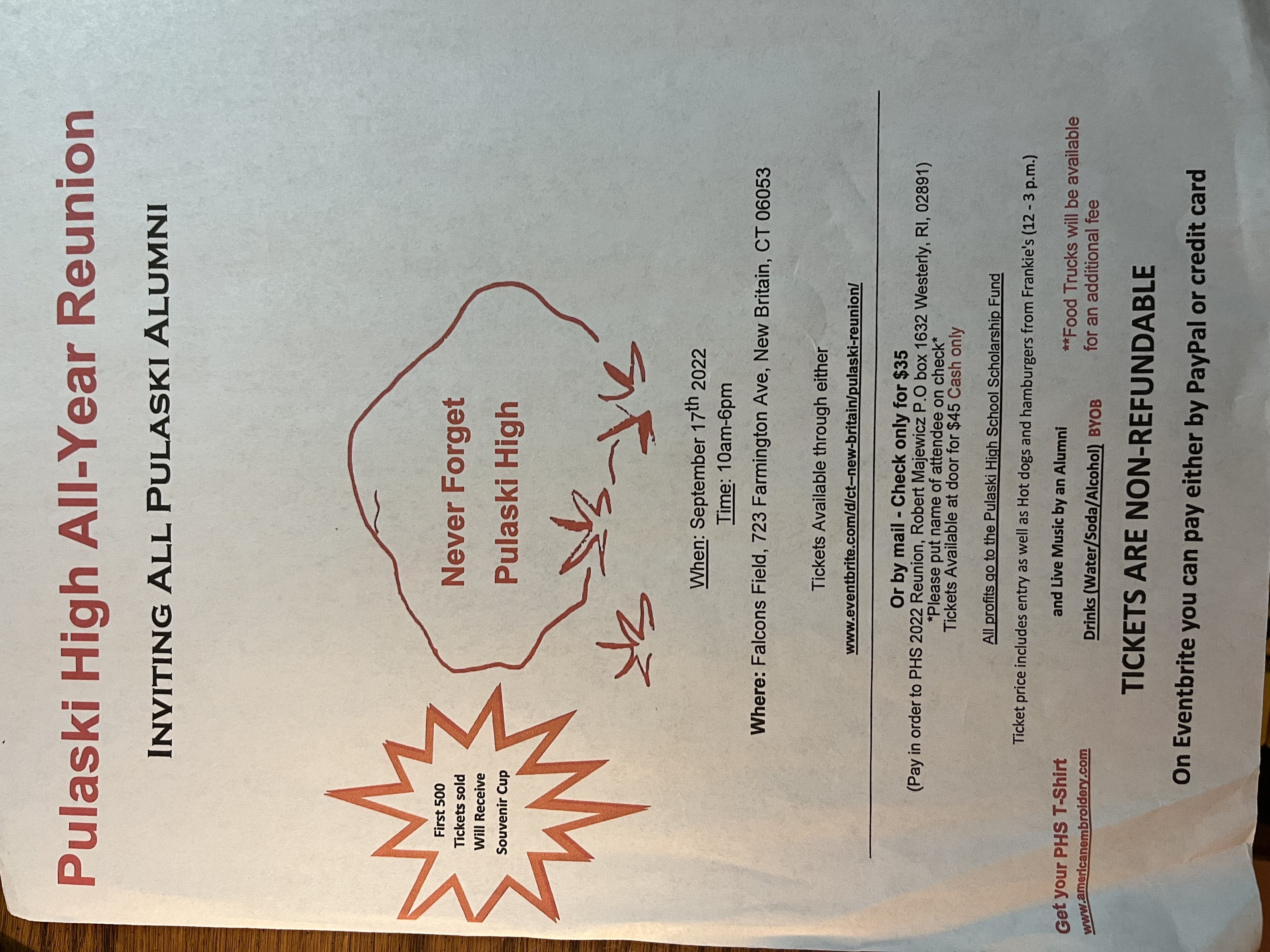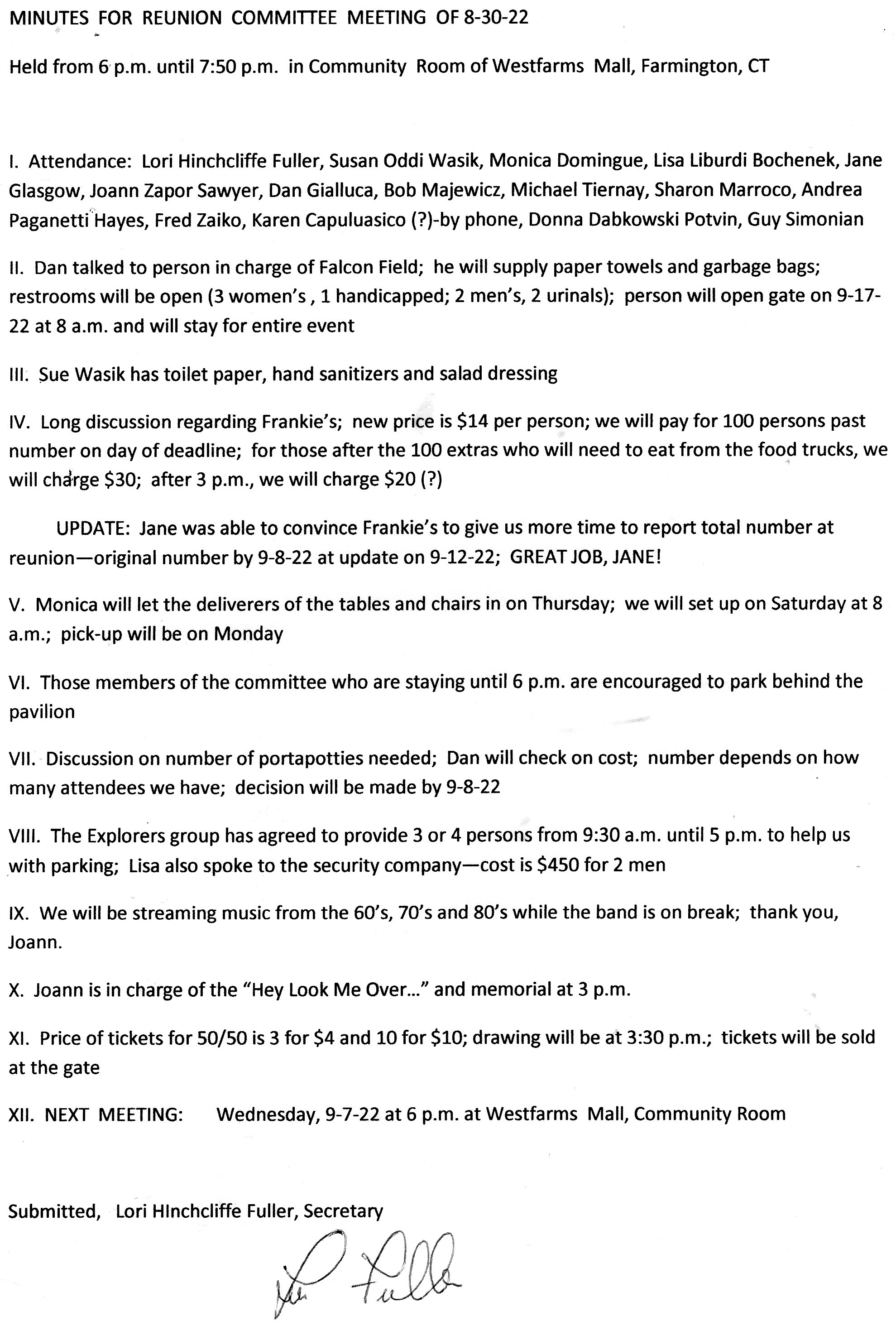 Dawn Campisi Hoffman produced the following document along with a signup sheet to gather names for a followup headed by yours truly. I did ask several people to volunteeer to serve on the committee, Ann Marie Dygus Washburn enthusiastically spoke up to say she would join Dawn and myself to do so.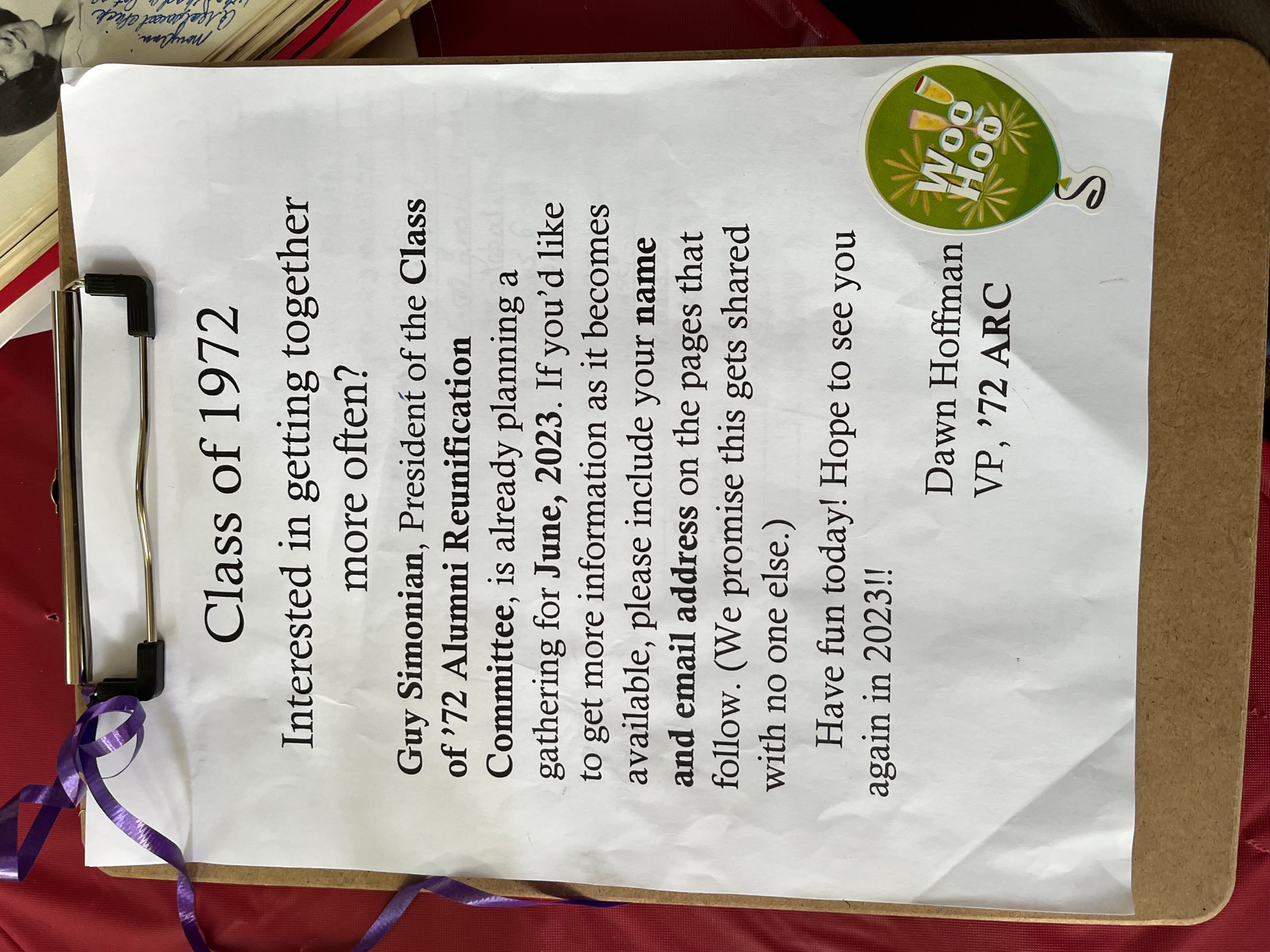 Entire 268 student Class of 1972 Roster
Aiello, Richard Allen
Albert, David J
Albert, Brian Keith
Albert, Kevin James
Alibrio, Frances
Anderson, Jeffrey Charles
Anderson , Vera L
Aparo, Laurie Anne
Arena, Joan M
Arena, Steven P
Bacon, Denise Evelyn
Bak, Adalbert P
Balavender, Joseph J
Bannon, Kathleen Marie
Bartolotta, Daniel Adam
Beach, Edward
Beaulieu, Elaine
Beaulieu, Linda Marie
Beaulieu, Lorraine
Beaulieu, Michael J
Belanger, Deborah
Bellinghausen, Jean L
Bentley, Robert H
Bero, Kenneth Paul
Bialek, Dorothy Ann
Bieber, Jeffrey Gordon
Biegaj, Rosemary B
Bihlmeyer, Robert Michael
Bittner, Linda P
Bonola, Joanne Maria
Boyer, Paula Danielle
Boyko, William Michael
Brown, Carl D
Brown, John Francis
Brown, Michael Anthony
Brown, Paulette
Buckman, Gary William
Butkiewicz, Brian Francis
Bogosian, Robert
Caccio, Mark Q
Corriveau, Jeanne Anna
Camarata, Linda G
Campisi, Dawn-Margaret
Cane, Deborah, Jean
Cannata, Joseph A
Cartwright, Blaine C
Casavecchia, Dorothy Mary
Cassarino, Paula Marie
Catucci, Frank P
Cerpovicz, Robert Joseph
Charest, Robert E
Chojnowski, Joanne Mary
Chu, Carl Lewis
Cimino, Michael James
Clifford, Kevin Patrick
Coe, Lori D
Collin, Charlene Ann
Compositor, Dennis Michael
Connelly, Agnes C
Conway, Christopher Timothy
Crowe, Kevin Derryl
Dabrowski, Gary Paul
Dalena, John
Dawidowicz, David S
Defrancesco, Michael J
Degostin, Gary A
Deutsch, James Joseph
Didato, Richard J
Difusco, Robert R
Doherty, Patricia A
Dominque, Doreen Ann
Drabik, Edith E
Dube, Brenda J
Dygus, Anne Marie
Dygus, Carol J
Elias, David J
Eures, Deborah Ellen
Evanoski, Marylou
Evans, Susan E
Failla, Frank E
Ferone. Darlene Rose
Fidi, Victor C
Fiederlein, Nancy Roberta
Firestone, Pamela W
Fortier, Michael Keith
Fuller, William Harold
Galbau, Jane Ellen
Galecki, Kathleen Krist
Gentile, Anthony C
Germany, Brenda K
Gilbert, Andrew C
Giungi, Robert
Glasgow, Kenneth Lewis
Green, Alberta Yvonne
Green, Catherine Gail
Greenwood, Donald C
Gregory, Bruce A
Grey, Theresa M
Griffin, Craig Michael
Grychiewicz, Jan E
Guzzi, Sandra L
Haze, Leonard Joseph
Hebert, Diane Marie
Hebert,Jeanne
Hermanowski, Steven R
Hill, Jean L
Hines, John P
Holyst, Kenneth Allen
Horwatt, Joseph J
Howard, Maurice E
Huntington, Mark Warren
Hyatt, Gary D
Ingram, Joseph John
Iskra,Richard A
Jakubowski, Elaine
Janowski, Grace S
Jaronko, John Thomas
Jasinski, Peter O
Johnson, Robert J
Johnson, Patrick G
Juszkiewicz, Edward J
Kapica, Kenneth C
Karanian, William H
Kardok, Robert W
Kellerstedt, Roy
Kelly, Dianna Marie
Kelly, William X
Kelpinski, Robert S
Kevorkian, Hasmig J
Kinney, David W
Knowles, Deborah Lynn
Kobela, Andrea Elizabeth
Kolodziej, Darlene Deborah
Kolpak, Ronald
Kominos, Jeni
Konik, John
Korhonen, George R
Korhonen, Marie Ann
Kowalczyk, Joseph
Kowalski, Barbara M
Kozlowski, Carlene S
Kozlowski, Leonard A
Kragiel, Daniel P
Kragiel, Joan H
Kveselis, Richard Joseph
Labas, Christine Anne
Labas, Joan Michele
Labieniec, John P
La Rosa, Carl J
Lebrun, Steven Mark
Lech, Donald Paul
Lempicki, Gail
Lentini, Alexander Paul
Leupold, Darlene M
Liberno, Susan M
Liburdi, Linda Marie
Lindsay, Karen A
Lucas, Donna Lee
Ludko, Deborah A
Macchietto, Marian Linda
Malinowski, Donald S
Mals, Kathleen A
Matlega, Martin Michael
Mazur, Linda T
McCall, Heather
McDonnell, Kevin T
McKenna,Kathleen A
Melechinsky, Susan Ann
Merriman, Violet L
Michael, Ursula B
Miller, Kenneth Raymond
Moran, Nancy Jeanne
Moran, Michael P
Moran, Patrick M
Mushero, Sandra M
Myslak, Stanley
Nahorney, Dennis Daniel
Nahorney, Mark John
Nelson, Ernest Wilhelm
Nevilas, Joanne
Norbut, Thomas
Nowik, Arlene Elizabeth
Oddi, Susan Lee
Okula, Carolyn Mary
O'Neill, Robert K
Oparowski, Gary Michael
Ortola, Henry
Osiecki, Lucia Ann
Paldino, Laura T
Pankonin, Sharlene Marie
Paradis, Dorothy C
Pechot, Elaine D
Pecoraro, Michele Marie
Pelletier, Mark Andrew
Penta, Jacqueline M
Perzan, Karen Marie
Piangozza, John Steven
Piazza, Thomas Frank
Plaza, Rosanne Marie
Poppel. Nancy E
Prus, Stanley Andrea
Quistberg, Peter
Radil, Robert Russell
Raducha, Donna
Rak, Leonard H
Rappanotti, Deborah Ann
Richardson, James Augustus
Rinaldi, Joann Marie
Rinquist, Donald G
Rittner, David E
Rocco, Mark A
Rodriquez, Marcy Marie
Routhier, Judith W
Roy, Marie A
Rusiecki, Christine Monica
Ryder, Keith W
Sacharko, Leslie Anne
Sadlowski,Donna Ann
Sage, Daniel Robert
Salvatore, Pina
Samek, Robert Joseph
Savickas, Thomas J
Shimchick, John George
Serwanski, David R
Schultz, Joseph F
Scapellati, Gary Albert
Sawrej, Lucy M
Silverio, Linda Marie
Simonian, Guy Arthur
Skoglund, Marilyn Ann
Sobuta, Ernest H
Sorbo, Leora M
Sorkach, Debra June
Sulik, Robert T
Sumoski, Mark S
Supinski, Stanley R
Surawski, Joan Ann
Sutak, Diane Marie
Sylvia, Robert
Szubowicz, Leonard S
Szylobryt, Jonathan Michael
Tajmajer, David Alan
Talbot, Patricia, Ann
Tanksley, Regina R
Tanzi, Jeffrey D
Thibodeau, James
Torelli, Kathleen Ann
Townes, Brian L
Rodriguez, Wanda Mari
Unghire, Deborah A
Untiet, Michael G
Van Gorder, Joseph A
Veneski, David Alan
Vereneau, Raymond E
Wawrzenski, Gail A
Welch, Elizabeth A
White, Nancy A
Wieter, Lita Ann
Wilhelmsen, Karen B
Wisk, Mary Ann M
Witkin, Andrea
Wojcik, Elizabeth Maria
Wollman, Nancy B
Wolowicz, Marie B
Zajac, Dorothy Ann
Zdankiewicz, Robert J
Zywno, Stasia T
Zielinski, Daniel John
Remember our our class song from 1972? This image comes courtesy of classmate, music historian, and former DJ of WNHU's 60s70s Show, Bob Radil.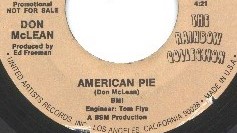 Guy Simonian PHS 1972